The College's baseball team won its third game in a row on March 10 against Spoon River College of Canton, Ill. on its spring training trip in Myrtle Beach, South Carolina.
According to http://www.region19.org, the team won 16-6.
Head coach Christopher Mooney said the team won six out of the seven games they played on the trip, making it the most wins they have ever had going on the trip.
Mooney also said the trip was mainly funded by the baseball team's account and through a fundraiser held in fall 2018.
"We did what's called a Snap Raise fundraiser, which is essentially like a GoFundMe page. We put a video of the entire team where we explain what we are fundraising money for and where it's going. The kids are wearing their Middlesex apparel and each kid has something to say, so when people visit the page, they understand what they were donating for," Mooney said.
He said the team was able to raise about $10,000 in four weeks to fund the trip.
Mooney said when he first brought up the idea to hold the trip when he first started coaching at The College, his idea was initially rejected.
He said the trip was later approved by Dean Marla Brinson and Vice President Mark McCormick, with the recommendation of former athletic director Bob Wisniewski.
Mooney said the current athletic director Derrick Johnson was very supportive and helped the team stay an extra day longer this year.
"Without the help of Derrick, we likely would not have been able to stay for six days," Mooney said.
He stressed the importance of Johnson's help and how thankful the baseball team is to everyone who helped plan the trip.
Mooney said this is the fifth year the team is going on this trip.
"The way we look at this trip is a way to bring the team together, it's definitely a good team bonding experience because they have no choice but to be around each other," he said.
"As a coach it was definitely enjoyable, I always enjoy going down there win or lose. It made it that much sweeter that we had that success, and I just wanted the team to enjoy the experience. We have a lot of parents that came down with us on the trip to see their kids play in a different environment, and I believe it was a great bonding experience between everyone," he said.
He said the team also attended team dinners and got to play arcade games at the boardwalk on the beach.
Samuel Abreu, an outfielder on the baseball team, said, "I've never been there [Myrtle Beach] to play baseball before so I was very excited to go down there and play with my teammates. I feel like this trip was important because we got to create a better bond for the upcoming season."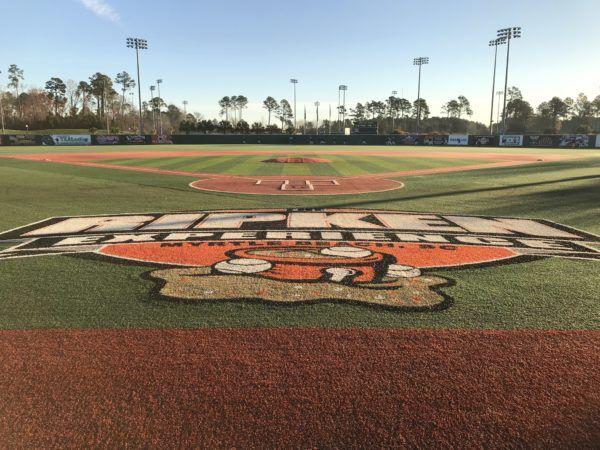 The field at Ripken Experience
Photo Courtesy of Christopher Mooney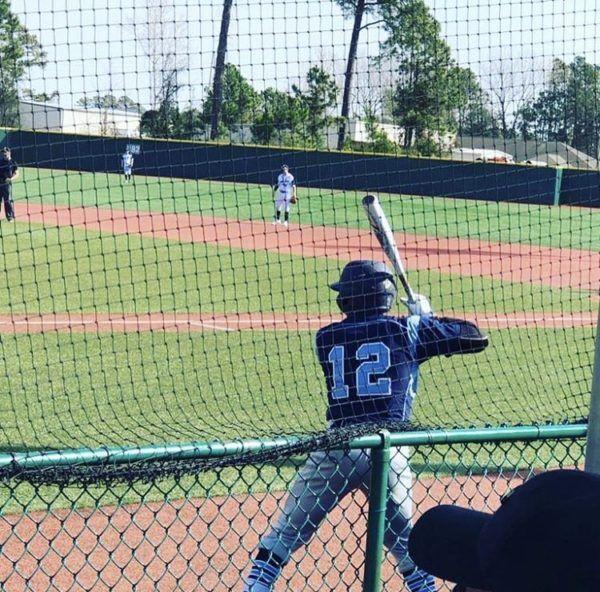 Samuel Abreu at bat
Photo Courtesy of Christopher Mooney