Many people who are familiar with me know that I have been a germaphobe for the past four years. What comes with this phobia is an excessive amount of handwashing, which many people are doing during this pandemic. However, there is a consequence to this precaution, as it causes dry hands. To help alleviate the harmful effects of repeated hand washing and sanitizing, I started using Smith and Nephew Secura Moisturizing Lotion. 
My grandparents recommended this hand lotion to me a few months ago when they noticed my hands were severely dry, to the point they were bleeding from the skin cracking. At the time, I was used to my hands looking like this during winter, so I refused to use the lotion, claiming that it would wash off anyway. But the bleeding became more frequent since I wasn't allowing the cuts to close, and other people started noticing. Thus, I decided to try it, and, to my surprise, it didn't burn upon application like other lotions I used before. The product soothed the burning from my cracked hands almost immediately, and in less than a week, my hands looked better than they had in months. 
When applied, the product doesn't feel sticky or slimy like other lotions do. It spreads across the skin nicely, so you only need to put on a small amount to cover one hand. It is fragrance-free, made with natural ingredients, such as mineral oils, and great for sensitive skin. 
When I asked my grandparents where they got the product, they told me that when my grandpa was in the hospital, the staff recommended it to him. Upon further research, I learned that people use this lotion to treat severe skin problems, and most people only know about it from medical settings. However, people can buy this product in local pharmacies without a prescription. CVS and Walmart sell it for $8.99, which is expensive for a small bottle, so buying the product online is a better option. Amazon offers listings as low as $4 for an 8-ounce bottle. 
Since washing our hands has become such a vital part of our lives at this time, the number of people who will experience painful dry hands is going to rise. We all need to remember to moisturize as much as possible because the effects of frequent hand washing can become permanent. There were multiple times that I thought the severely damaged skin on my hands would never go away. But since I decided to use this product, I no longer have to suffer through painful dry skin on my hands, which bled at the slightest movement.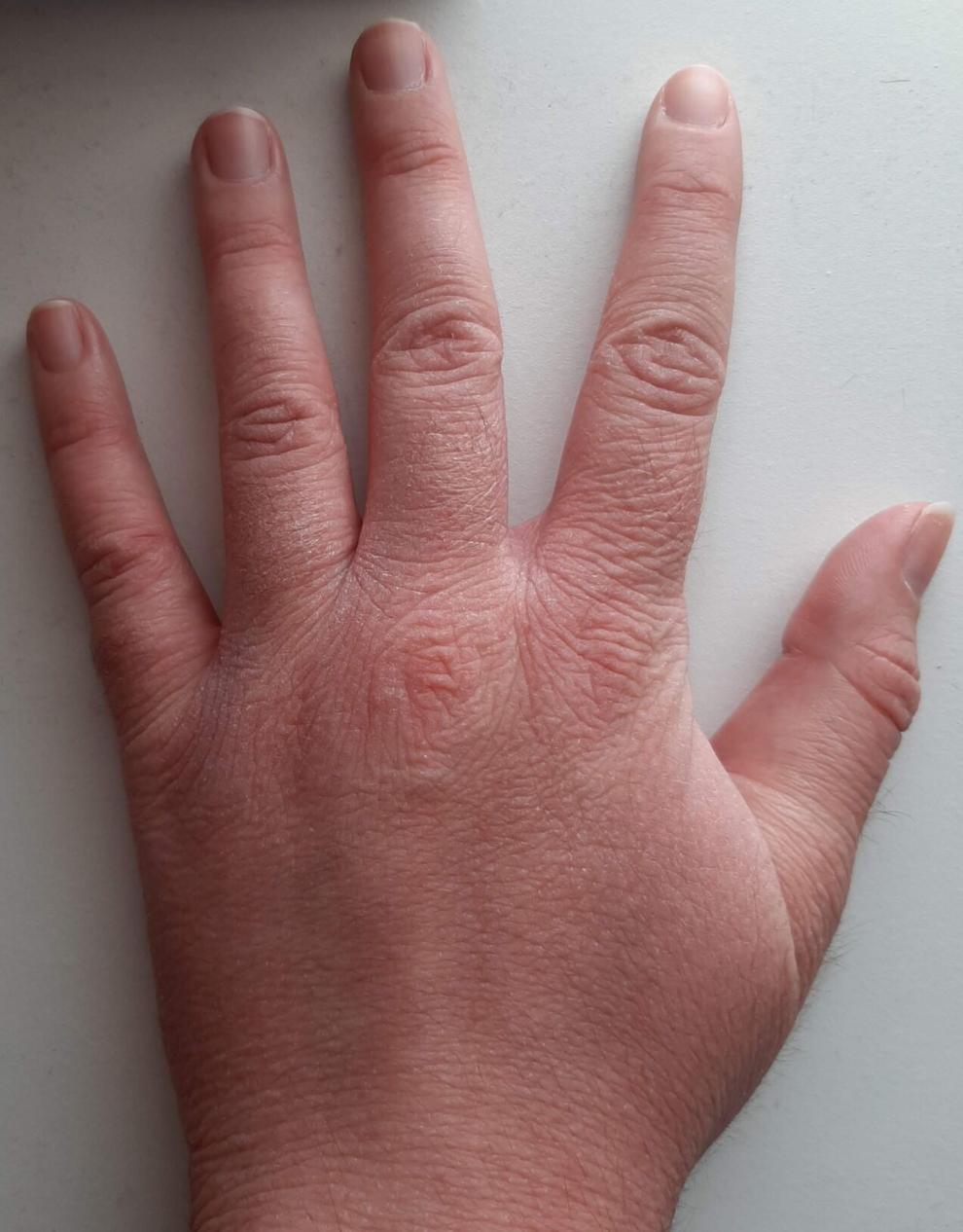 I would recommend this lotion to anyone who is experiencing severe dry hands like I was or even for those who have mild cases but have sensitive skin. It is important to take care of ourselves, including our skin, during this quarantine, so make sure to apply lotion regularly and to look for this product the next time you go to the pharmacy or shop on Amazon.