A few years ago, I had a great idea to make a collage of photos that my friends and I had taken throughout our senior year of high school. However, I didn't want to spend a large amount of money on printing them out, so I refused to go to the kiosks in the store to get them done. Thus, I decided to look into other more affordable options such as the HP Sprocket Printer, which is a compact photo printer that doesn't use ink.
  I found out about this product while watching the YouTuber known as Zoella after she reviewed it on her channel. The ease of not having to buy ink to print photos off my phone, unlike a regular printer, or spend almost $1 for each photo you want, intrigued me. So, as a Christmas present to myself, I bought a red one for about $130 at Best Buy. 
The product is small and portable, so you can throw it in a purse or backpack if you want to take it on vacation or to a friend's house. You do need to charge it using a computer, so make sure to bring the charger if you are planning on traveling with it. However, it charges in about two hours and has a battery life that lasts about four hours. 
It prints almost instantly and requires no ink, so it isn't as expensive or inconvenient as using a kiosk in Walmart or CVS. It comes in a variety of colors as well, including white, black and red. The photos have a back that peels off so you can use them as stickers. 
While the product doesn't use ink, you do have to buy the HP ZINK Photo Paper, which is the only paper compatible with it. When you buy the HP Sprocket Printer for the first time, it comes with a package of 10 photo papers, but if you want to print more, you must pay $9.99 for an additional package of 20. 
To print the photos, you must load the paper into the HP Sprocket Printer by lifting the back of the product and placing them face down into the cartridge. 
Once loaded, you have to download the HP Sprocket app, which is available for both Android and Apple devices. 
The app allows you to edit your photos, using various filters, stickers and options, which will enhance the quality and uniqueness of each photo. For example, I placed a virtual sticker that said 2018 on one of the photos that depicted my friends and me in gym class and added borders around others to give each one a different style. Once you edit the picture, you must press the print button at the bottom of the app, and then it will take you to another screen, where you will wait for the photo to print; it typically takes about 10 seconds for one picture to print. The product connects to the app using Bluetooth as well, so there is no hassle trying to connect your phone through a wire to produce a photo. 
However, a problem I found with the product is once the photos print, they are much darker than expected. Thus, I have to use a filter on each picture to brighten it up, or you won't be able to see the subjects in them. 
Also, you cannot see the change in color before you print the photo, so you waste photo paper trying to deduce whether or not the color of the picture is vibrant and accurate. 
Another downside of the product is that it only prints 2×3 inch photos, so if you want a larger size, you have to use one of the other methods of printing out pictures.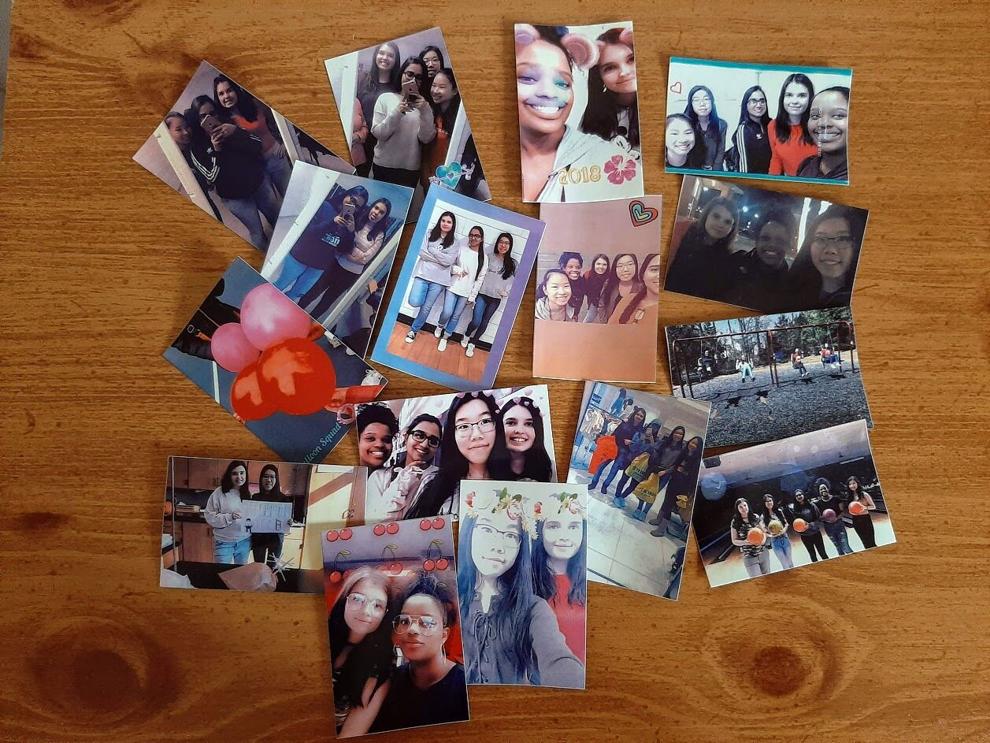 However, I thoroughly enjoy using this product, and I would recommend it to anyone who wants to make a collage or scrapbook without the hassle of having to waste ink or paying for each photo. 
While I bought the product for $130 at Best Buy, other retailers are selling it for less online and in-stores, such as Walmart and Amazon.