MC's Student Life Office is organizing an electoral voting period for Student Government Association (SGA) to take place on Thursday, April 15 from 9 a.m. to 9 p.m. via the Student Life Canvas group to fill the positions for president, vice president, secretary and treasurer and become the student governing body for the fall 2021 and spring 2022 semesters. 
The candidates running for SGA president are Anvay Patel and Omar Ibrahim.
Aishna Oberoi is campaigning for vice president and Nathalia Allenza for secretary. 
Ode Hoppie, Director of Student Life and SGA's adviser, said, Anvay Patel, Oberoi and Allenza are running together in a slate, which is a party that would potentially fill each position.
Allenza said, "It's great to work together and run as a party because we are already learning how to work as a team and we are benefiting from supporting each other. This helps each of us focus on our long-term goals."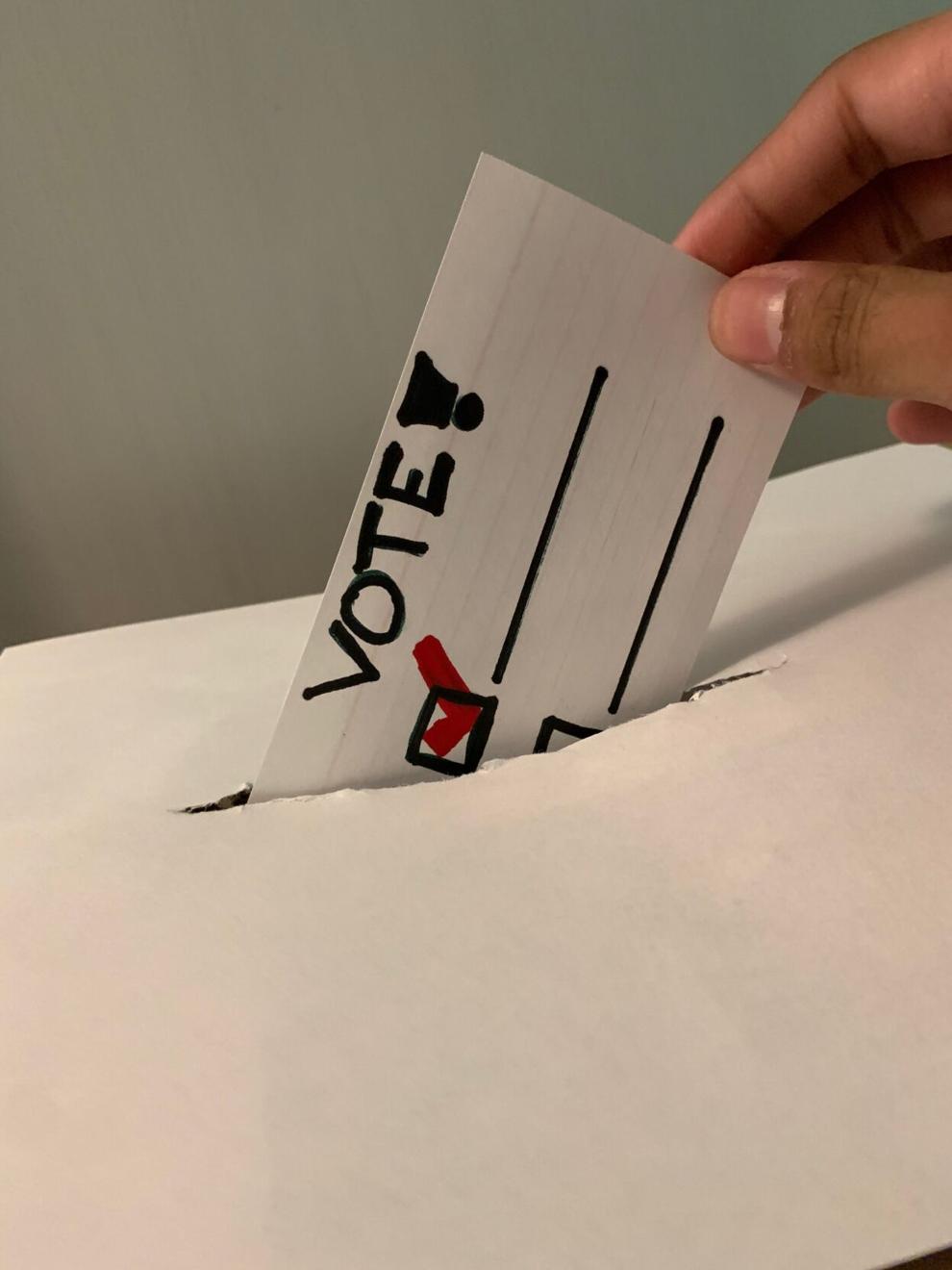 Patel said that they are a part of diverse groups and are in different communities within the College. "By running together, we're not only influencing various groups by representing them but also bringing different perspectives to solve problems we might all face," said Patel. 
Each candidate has various motives to run for SGA, whether they are campaigning by themselves or in a slate.
Patel said, "In fall 2020, I was the president of Hindu Student Council and in spring 2021, I was also able to serve on the newly Diversity, Equity and Inclusion (DEI) board, which has helped me prepare to best represent students as (the) president of SGA."
Oberoi said that being a student council member at her high school was an experience that will help her with tasks on SGA. 
Allenza, an active peer mentor at the Perth Amboy Center, said, "I volunteered in several places like hospitals and abroad in other countries, and it made me very interested in helping people. I think SGA will be a place where I can make a change and help people on campus."
Allenza said, "I've always had an interest in (a) government and council where I can advocate for people and gain experience in leadership."
Cristobal Espinoza-Wulach, a member of Campus Life and Community Concerns task force and faculty of History and Social Sciences, said, "SGA should advocate for students' interest and concerns at college governance bodies. Ideally, SGA officers will be student representatives at College Assembly, Division Council or different task forces. A successful SGA must have a 'ear to streets' and be effective at advocating for improvements."
Hoppie said, "Students don't need any experience or specific background to run for elections. We have had student representatives be elected and have success with absolutely no prior leadership experience. 
"In the future, any students who are interested in running must first complete the required forms to the student life office and must be a registered student who is on good standing and have a 2.5 GPA requirement," said Hoppie.
Bird Stinemire, a freshman at MC, said that she was unaware of the SGA election process and does not know where to find more information on each candidate.  
"Well quite honestly, I would not run for an SGA position because I feel that while student government is important, in a setting such as the one our world is currently experiencing, many of us including myself are not in the right place to hold such a position in office,"said Stinemire.
Aaron Mascobetto, a sophomore at MC, said that he has never heard of SGA. "I know nothing about that. I didn't even know there was an election," said Mascobetto. "I graduate after this semester, so I probably wouldn't vote." 
Some candidates have already envisioned how they would proceed if elected.
Patel said, "I would like to get SGA members to be involved with all of the task forces to address issues that students face during their time at Middlesex."
Patel also said he would like to help the immigrant community to make sure they're aware of all the academic resources the college has to offer. 
Allenza said if possible, she would also like to increase the peer mentor program in various capacities. 
Hoppie said that there will be a special election held, but the spring election will still take place even if candidates are running unopposed.
According to the SGA's constitution, special elections are facilitated by the Student Life Office.
Hoppie said, "All vacant positions will be filled via special elections at the beginning of the fall semester."
"Over the summer, as we get closer to the start of the semester …  all students will be notified via email and other postings about the special elections calendar, SGA meetings for the fall and contact info for the current SGA," Hoppie said. 
Ibrahim was unavailable for comment. 
Melissa Edwards, Chairperson of Campus Life and Community Concerns task force, said, "Student government should be one of the most important organizations in the campus. Students need agency, and student governance allows students to exercise agency, and it should also lend itself to some autonomy. The more autonomy the students have, the better for the whole college so that the college can know what the college can do for our students. I am excited to see an election going on this spring, and I can't wait to see the new group work toward some excellent goals."
Article II – Purpose
 1. 
To develop and maintain a spirit of cooperation through the student body and organizations of the institution to encourage growth of the institution.
2. 

To encourage student initiative and interactions between SGA and other recognized student organizations.

 
3. 

To facilitate scholastic achievement.

 
4. 

To maintain an effective liaison between students, administration, staff and faculty of the college.

 
5. 

To sponsor and maintain such services and activities as may be deemed beneficial to the campus community and specifically to the students.

 
 6. To ordain and establish the following constitution and bylaws.