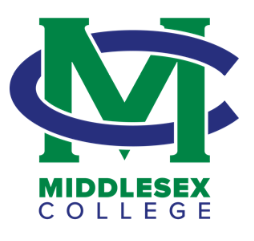 The College is rebranding and changing from Middlesex County College to Middlesex College and the Blue Colts will now be renamed to Middlesex Colts starting Jan. 1.
The College's Board of Trustees approved the change to the college's name at the beginning of the fall semester.
President Mark McCormick said he established a 13-member marketing and rebranding group, consisting of the president, administrators and representatives of the College to study and review the name of the college to determine whether the name should be changed.
McCormick said the idea of starting a new marketing campaign began in 2019. During the initial stages of researching marketing firms, Middlesex County offered the services of TopRight, a marketing consulting firm the county hired, to use free of charge to the college.
He said the 13 member marketing team along with Top Right held five workshops and interviewed members of key stakeholder groups, including employees, students, alumni, high school parents, and external stakeholders in the community, such as elected officials, K-12 superintendents and business representatives related to the name and potential change of the name of the College.
McCormick said the college chose to rebrand because of the stigma associated with the name community or county attached to a college.
"We hope to potentially increase our enrollment with our rebranding strategy," he said.
Roughly 16% of two-year colleges have removed the word community or county from their college name, he said.
Vice President Michelle Campbell said nearly all two-year colleges in states such as Texas, Florida and Washington State have removed the word community or county in its name.
"These colleges have done that because of the negative stigma associated with community college. You hear things like '13th grade', 'bad choice', 'You couldn't qualify for a real college'," McCormick said.
He said, "While we know the high quality of the educational experiences we provide, that message has not fully penetrated in our community. We hope this name change will go a long way in doing that."
McCormick said, "Two-year colleges in other states have already begun to drop 'Community' or 'County' from their names as part of a rebrand, including Gloucester County College, which changed its name first to Rowan College at Gloucester County and then last year to Rowan College of South Jersey when it merged with the former Cumberland County College."
Campbell said the new logo, name, and color of the college were revealed during the Spring convocation. The colors of the new logo are green and navy.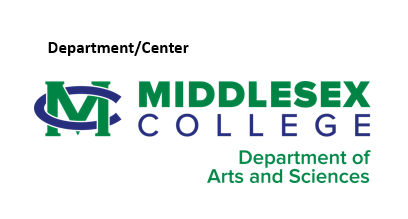 Gabrielle McLean, Board of Trustees alumni representative, said, "I understand the college's point of view due to the stigma often associated with community colleges. I think [changing] the name to Middlesex College will open the college to more people; students may view it as having more options and opportunities. This is a good way to revitalize the college."
Middlesex College student Jada Davis said, "I actually think that's a smart idea to attract more students, especially from a marketing standpoint. Using the word county college or community college, at least the people I know in my area, always make jokes about going to a two-year school. I don't think it will make an impact right away, people are still going to refer to the college as a community college for a few years before it actually changes."
Middlesex College student Srikar Vedula said he hopes the name change helps his resume and his social standing among his peers.
Jamesburg High school student Emily Lindsay said the name change could persuade high school students to at least give the college an opportunity instead of outright shunning it due to its name.
Some believe the name change won't make as large of an impact on enrollment.
Simran Kharis, a Metuchen High School student, said she doesn't know if the name change will have an impact on everyone. She believes two-year colleges aren't a strong consideration for some because they aren't selective about students' qualifications.
Middlesex College student Christine Mandela said she believes the image of county or community colleges are often the result of social media and cultural comedy mocking two-year colleges' value.
Middlesex College alumni Aaron Williams said the stigma is hard to break because of many factors and the name change may not be enough. He believes students' chances of transferring all of their credits to an out-of-state college may play a role.
The rebranding itself will be a gradual process that may span over a couple of years, Campbell said.
She said, "It's a significant budgetary impact, but we're doing it in phases and small chunks, so it's not wasting our current resources. For example, every year, different departments order stationery for letterhead, envelopes, or business cards. The practice is basically going to be as you go through what you already have, then only ordering new materials using the new logo."
Campbell said a rebranding like this can potentially take between three to five years before the old name and logo are completely removed.
According to the Middlesex website, the College is planning an Open House on Sunday, April 18, and expects to have new admissions materials created by that date.
According to the Middlesex website, the diplomas for May 2021 graduates will say Middlesex College.
McCormick said the college athletic teams, which have been known as the Blue Colts, will now be the Middlesex Colts, and a new mascot will be unveiled in the future.
Bookstore manager, Josie Tavarez, said as of right now, no merchandise will have the new logo as it takes weeks for the vendors to create the products.
Tavarez said her goal is to have new merchandise in-store by summer 2021 or the beginning of fall 2021.