There is nothing marking the various entrances into the town. In most areas, there is no sign
signifying the movement across town lines. As a result, many people, even some town residents,
don't know where other towns end and where Spotswood begins.
With a town area of only 2 miles, it's common to refer to the small municipality as being less
than a mile long. Compared to sprawling suburbs like East Brunswick or Old Bridge, Spotswood
is merely a blip on the radar.
Yet, what Spotswood lacks in size, it more than makes up for in good, old-fashioned, small-town
character.
Spotswood residents may no longer invite their neighbors in for lemonade or cookies on a
Sunday afternoon, but waving to neighbors and having a friendly chat is still encouraged. It's not
unheard of to have a conversation on opposite sides of the street, and drivers passing through
will often pull over and turn their hazard lights on to join in. Every winter, younger residents trek
to retired neighbors' homes and offer to shovel snow or clear driveways.
It's common to run into at least one of these residents at any of the local eateries.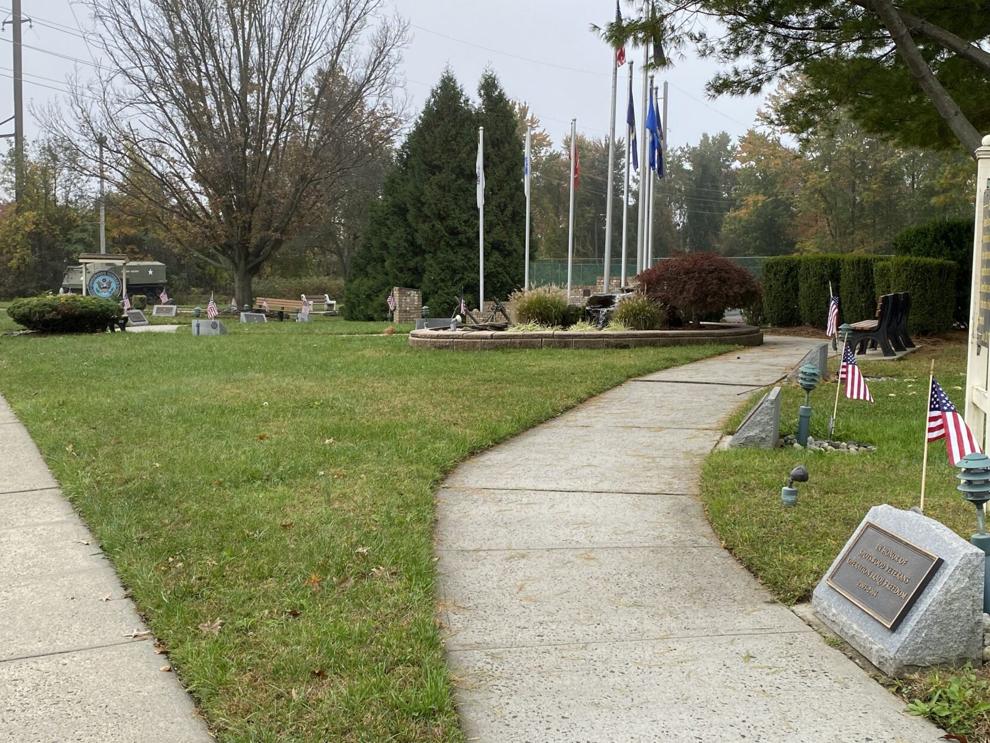 Gennaro's Restaurant on Summerhill Road, which specializes in gourmet pizza and homemade
Italian food, is a favorite among all generations. Fan favorites, like the eggplant rollatini pizza
and penne vodka pasta pizza, are just a few of the dishes that make this restaurant one of a kind.
Spotswood is also home to the Main Street Diner. Residents have long since given up disputing
whether the property is actually located in Spotswood or East Brunswick. Google Maps claims
the latter, but most residents swear that the Main Street Diner is a Spotswood staple. The iconic
red and white sign, wood-paneled walls and paisley booths have become synonymous with
home-cooked brunch and comfort food.
"The Main Street Diner is really nice. They have good home fries and the waitstaff is always
really polite," Spotswood resident, Virginia Nason, said.
Many residents head to the Main Street Diner for brunch on Sundays after church services.
Spotswood is home to five churches, despite its small size.
One of these churches, St. Peter's Episcopal Church on Main Street, publicly celebrated their
260th anniversary in 2016. The church is proud to be known as one of the oldest continuously
operating churches in New Jersey. St. Peter's hosts a popular town event, Wednesday Night
Suppers, where church patrons, town residents and anyone in need of a warm meal gather for
dinner.
The Spotswood Reformed Church on Main Street is also a familiar beacon. This church is well
known among residents for its work in a hurricane relief program and its donation drives for the
nearby Alice's CUP Food Pantry.
The Immaculate Conception Church, deemed just "Immaculate" by neighbors, amazes residents
and patrons every winter with their Christmas decorations, which includes a full-size nativity
scene.
Spotswood resident, Connor Jaedicke, said "They [the churches] are very historical. I've worked
on some areas nearby, and they're always being improved."
Spotswood is also home to idyllic tennis courts and wooded areas directly off Summerhill Road.
This area also hosts a picturesque monument to veterans, which includes a painted sign, a
constellation of flagpoles, a small fountain and wooden benches. Local students and residents of
all ages often patrol the area, watching any tennis games that may occur and enjoying the nearby
activity from Summerhill Road and Main Street.
"People like to take pictures by the monument. It's really pretty," Spotswood resident, Emily
Michaels, said.
It's comforting to know that Spotswood keeps the small-town spirit alive with its friendly
residents, small local restaurants, historical churches and scenic areas.